Search engine marketing is the most targeted and efficient form of digital marketing. Introduce your brand to customers who are already doing active searches on Google, Bing, YouTube, or other search engines.
SEM PROCESS AND STRATEGY
Configure your SEM campaigns on Google AdWords, Bing Ads, YouTube, and other search engines.
Set campaign goals, track conversions in Google Analytics, target your campaigns, and direct targeted traffic to your website at the lowest cost per click possible.
Find low-cost, high-conversion keywords that your customers can use to find your business online regularly.
Define budgets and manage PPC keyword offers and keyword match types to maximize your share of voice on the best performing search phrases.
Use our in-house digital copywriting team to create successful copies for your tagged, labeled, and SEM-designed text ads for conversion.
Use the right prompts and emotional triggers to generate more clicks. A/B Test your response rate and ad copy for the best conversion.
Set up campaign conversion and revenue tracking in Google Analytics and other third-party tools to get real-time data for optimization.
Generate dashboard reports to extract API data from different devices and platforms and continuously optimize existing campaigns for maximum return on investment.
Pay Per click (PPC), known as cost per click, is an internet advertising model used to direct traffic to websites, in which an advertiser pays a publisher when the ad is clicked.
PPC advertising gives you the opportunity to pay for top positions on search engines and appear on relevant partner websites. Pay-per-click marketing delivers instant traffic and offers many ways to complement existing SEO strategies by testing keywords, business models, and marketplace verticals, and it allows you to develop your overall Internet marketing strategy, and any SEO plans armed with facts, not assumptions.
There is a science to finding high numbers of low volume keywords (very specific long tail keywords) that are less expensive to advertise on but still provide significant ROI (return on investment). These can be used to hedge against the more expensive high-volume keywords, significantly lowering the average cost-per-click (CPC) across your entire campaign.
Search Engine Marketing Packages
If you have any further question, please feel free to let us know.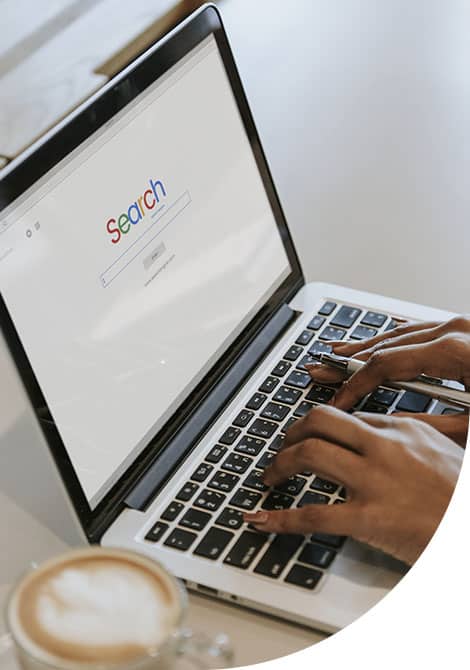 Advantages of PPC
marketing and advertising
PPC management looks quite simple but still you need expert services to manage the
campaign and get optimal benefits. Below given are the advantages of PPC
marketing and advertising:
Quick results.
Reach people who are searching for services and products that you to offer.
Reach audience in particular geographical regions.
Get more revenue, sales and increase awareness regarding your services and products.
Build your brand image.
Pay for the clicks that you are getting.
Reach audiences in particular language.
Compatible for all the devices.
Can be done a tight budget.
Keep a record of your advertising expenditure and also on ROI on the ad campaign.
Get the value for your money.
PPC Activities & Campaign
Management Includes
Actually, PPC campaign offers more control over results than organic Search Engine Optimization (SEO). With effective Pay Per Click management, you have the ability to compete relatively quickly for phrases that will take much more time to secure using earned media methods such as SEO. While a new website sometimes takes a lot of time to rank well on search engine result pages (SERPs), solid Pay Per Click campaign management can create traffic almost instantly through use of Google AdWords, Bing Ads and more. PPC management Plan includes the following activities:
PPC Account Creation.
Website & Goal Analysis.
Campaign Setup.
Competitive Analysis Report.
Keyword Research (short tail/Long tail keywords).
Text Ads & Image Ads Creation.
Ad Submission/Ad Copy Testing.
Bid Management.
Regional Optimization.
Quality Score Analysis.
Placement Sites Targeting.
Landing Page Consultation & Suggestions.
Conversion Tracking.
Weekly Report.